Duvet Buying Guide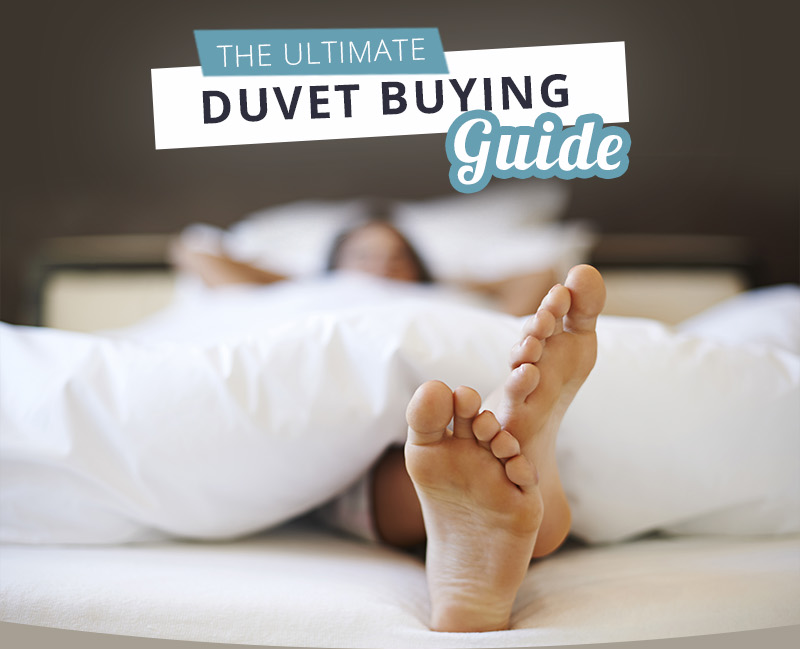 A duvet is a type of bed covering; it is basically a 'bag' containing various fillings such as feathers, wool, or a synthetic material. Duvets were originally produced with down feathers because of the insulating ability of these particular feathers. However, they have evolved over the years and are now typically made with less expensive synthetic materials. A great advantage of duvets is that they reduce the time required for bed making. There are various covers available for them as well, meaning that bedroom colour schemes can be changed without the need to change the duvet each time.
When it comes to buying a duvet, there are many things to think about. It is not always the case of the most expensive being the best. It is important to think about the required size, tog rating, and filling before a purchase.


When it comes to the type of filling in a duvet, there are really two choices – natural or synthetic. Natural fillings such as wool and feathers are more expensive but are considered by many as more luxurious. They also give a high level of warmth because of the fact that the natural filling traps air more effectively, therefore helping to retain body heat more efficiently.
One of the problems with feather fillings is that these tend to exacerbate allergies. However, wool is another natural filling that is perfect for those who want a natural fibre but suffer from allergies. Wool is hypoallergenic and eco-friendly and it will ensure a great night's sleep. Budget also comes into play for many people when it comes to buying a duvet. Synthetic duvets are also hypoallergenic but are less expensive than feather or wool duvets. They come in all sizes and tog ratings, and are great at retaining heat.
Synthetic duvets are typically made from microfibre or hollowfibre. Microfibre is a great alternative to a feather duvet as this material mimics a feather duvet and provides ultimate warmth and luxury without the worry of allergies. Microfibre duvets are lighter than down duvets but tend to get flatter quicker. A hollowfibre duvet is a cost effective and hard-wearing duvet, providing warmth without the heaviness of a natural material.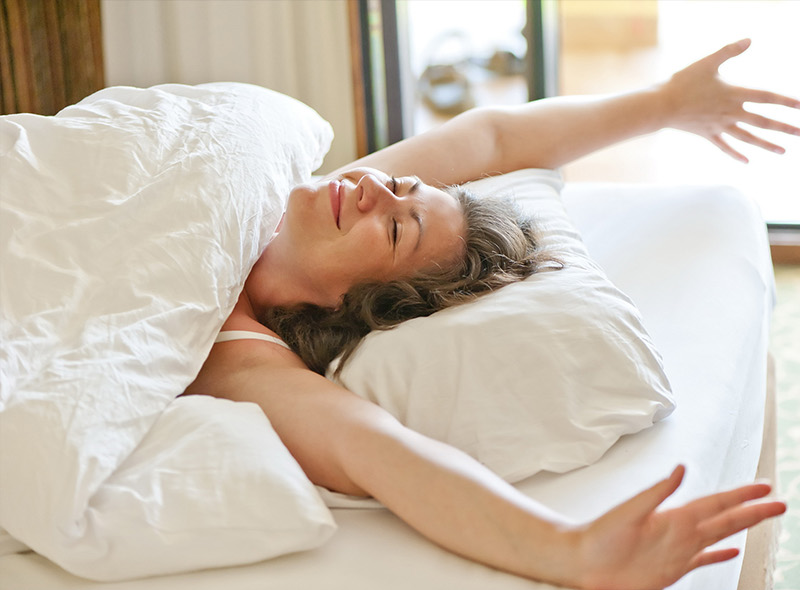 Tog is a word associated with duvets and it is very important to understand what it actually means before you purchase a new duvet. The tog rating of a duvet will indicate how warm it will be on the bed. The higher the tog rating, the warmer the duvet will be. Most people will opt for a 4.5-tog duvet for the summer months, as these are lighter and not as warm. During spring and autumn, 9-tog duvets are the norm, while in colder winter months most people opt for at least a 13.5-tog duvet. It is possible to buy different togs depending on preferences; some companies even sell 18-tog duvets for those who like to be nice and toasty or who live in the Arctic! An all-seasons duvet is an ideal purchase because it usually consists of a 4.5-tog duvet for summer, a 9-tog duvet for spring and autumn and then these two duvets can be combined to create a 13.5-tog duvet for the winter.

The size of duvet will depend on the size of the bed. Duvets are typically available in single, double, king-size, and super king-size. For those that require a bit more cover at night, buying a size up from the actual size of the bed is a good idea. For example, if you have a double bed but your partner tends to pull the covers to one side at night, a king-size duvet might be the answer.

As you can see there is quite a bit to think about when it comes to buying a duvet. However, when you consider all the options and have chosen based on your own personal preferences, you can be sure of a great night's sleep.